BSA Today Issue 13 - Out Now!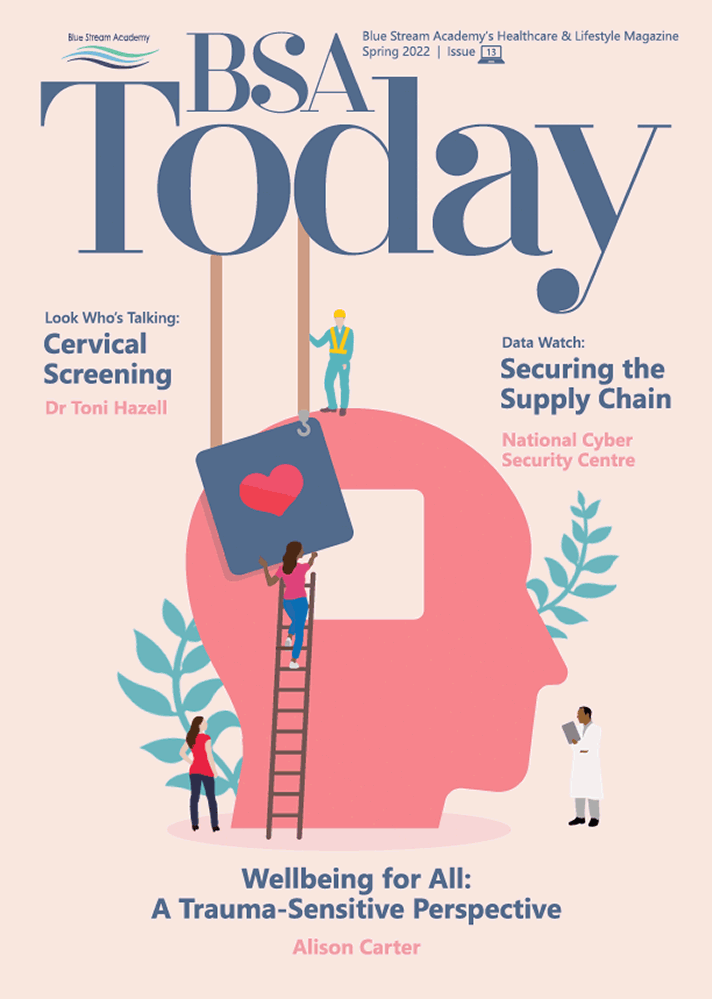 The time has come – our thirteenth issue of BSA Today is here! Visit 'Find Out More' at the top of the page and select the BSA Today Banner to read the full issue.
For early access to future issues of BSA Today, alongside a chance to enter our exclusive Subscribers' Club competitions, join the Subscribers' Club for free by contacting us at bsatoday@bluestreamacademy.com
Please find below a few of our top picks from our latest issue:
A Spotlight On... Parkinson's Awareness. With our brand-new Parkinson's Awareness module now live, we focus the spotlight on how knowledge and treatments have developed over centuries into the promising advances we are seeing today. See page 15 for the full details.
Look Who's Talking – Dr Toni Hazell. Due to the success of human papillomavirus (HPV) testing, cervical cancer screening is now being offered every 5 years instead of 3 years in Wales. Here, Dr Toni Hazell, London GP and freelance medical writer, gives her views on this important topic. See page 19 to find out more.
Little Tasks, Big Rewards! As part of our lifestyle and wellness extravaganza, our editor Brady Braddock has written a short poem about how completing little everyday tasks can make a big difference to your general outlook and mindset. See page 28 for the full article.
The Power of Positive Psychology. Can you talk your way out of anxiety? Mental illness is on the rise, especially post COVID-19. Here, Suzanna Hayes-Goldfinch explains how small steps like positive thinking and self-talk can help to combat those feelings of unease, so that you are more confident and capable in your daily life. See page 30 to read the full story.
Don't forget, you can catch-up on our previous issues by visiting our Issuu profile. Keep an eye on our social media pages and join in the conversation, remember to use the #BSAToday tag to get involved!
Happy reading!
---