GP eLearning Supplier Comparison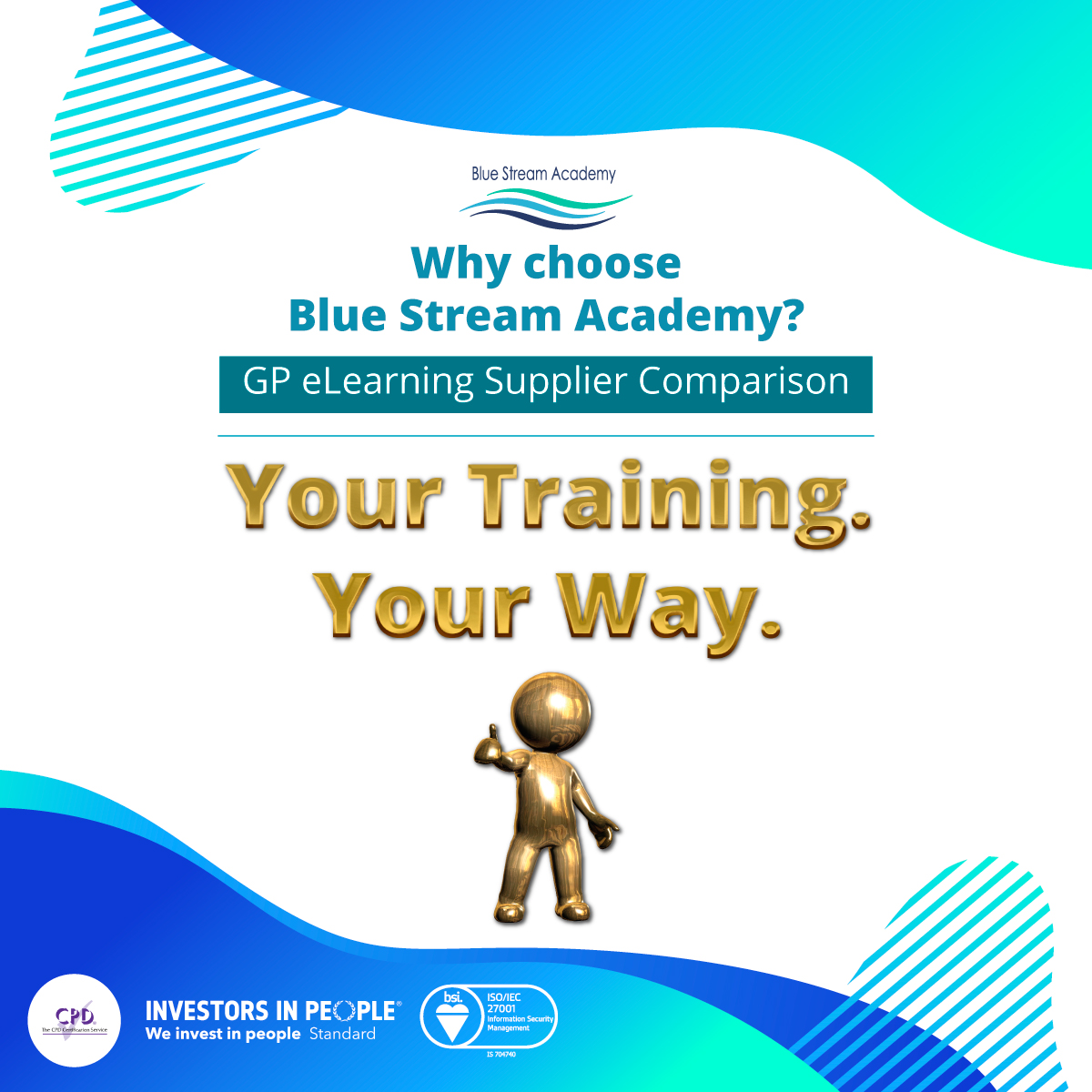 Why choose Blue Stream Academy?
From eLearning to workforce and collaboration tools, Blue Stream Academy's got you covered. With a market-leading suite of eLearning modules, a fully integrated Management of Information System (MIS), and a range of optional workforce and compliance add-ons, what's not to love?
Driven by high standards and customer satisfaction, Team BSA is passionate about supporting GP practices in delivering the highest quality of patient care through better staff education, experience, and development.
What makes Team BSA different?
Since launching in 2012, Blue Stream Academy's team of in-house system specialists has driven General Practice eLearning standards. From our invaluable system support specialists to a dedicated system development team, Team BSA strives to achieve high standards, customer satisfaction and learning values across everything that we do.
What does Blue Stream Academy offer?
We put Blue Stream Academy's ISO27001-certified platform to the test, comparing it against three alternative General Practice eLearning and business solution suppliers.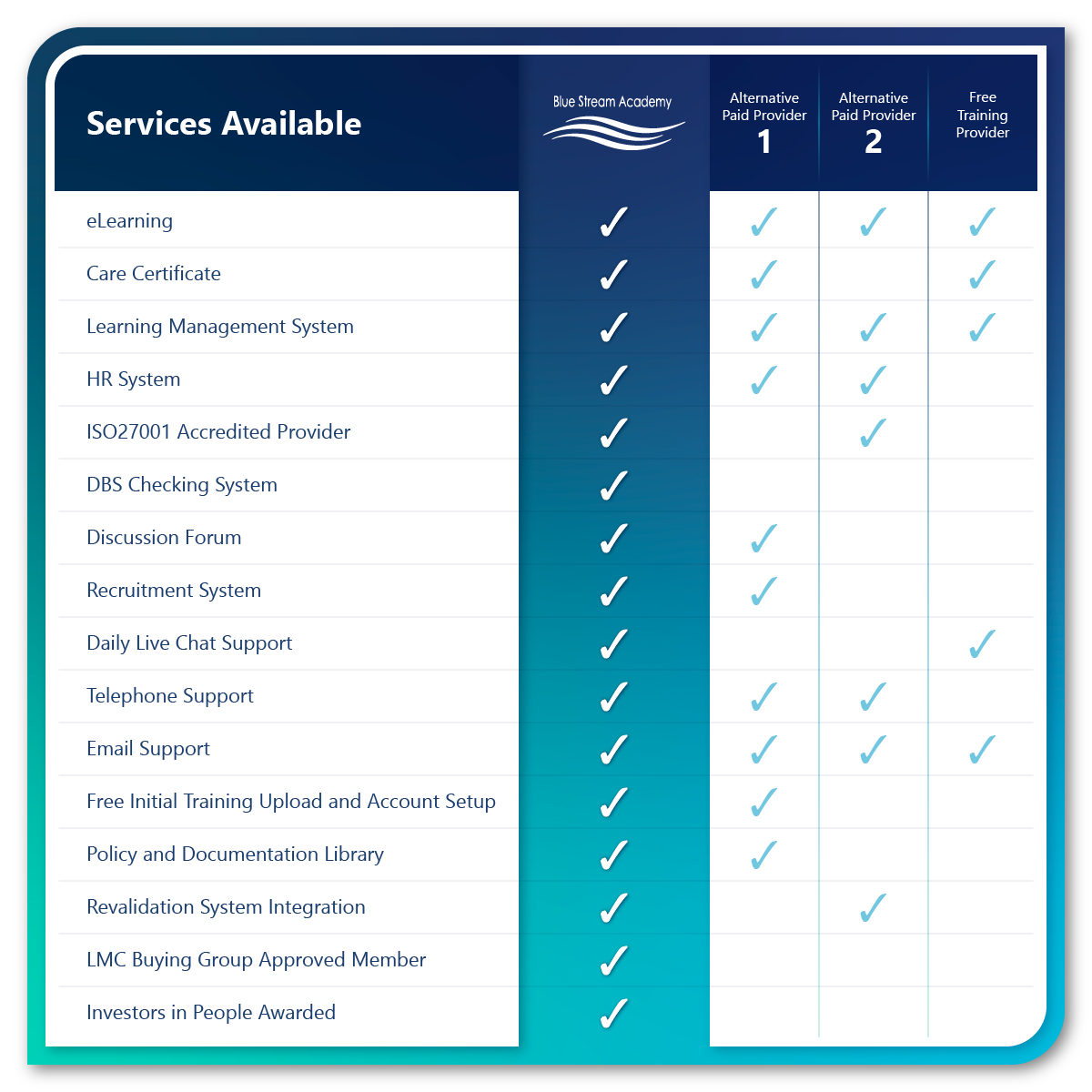 As the market-leading provider of eLearning to GP practices in the UK, Blue Stream Academy provides an ISO27001 certified training and management platform, suitable for any GP practice no matter how large or small. So, what are you waiting for? Get in touch with a member of the team at gp@bluestreamacademy.com for a 30-day free trial or a no-obligation quote.
---